On December 26th, the first members of the Glee Club arrived in San Francisco in preparation for our flight to Taipei. This was a good time for us to catch up with each other after having left Cambridge for our winter breaks.
The next day, HGC left San Francisco an hour late, because the plane was too heavy and they had to decrease the weight by removing a pallet of mail from the freight hold.
As the 747-400 flew across the Pacific, the Glee Club enjoyed a lunch of rice and chicken or vegetarian ramen noodles, in-flight movies, and friendly conversation. The flight crew we interested to hear about our upcoming tour, and at the end of the flight, offered us leftover chocolates as a sending-off present.
After almost 14 hours in the air, we landed in Taipei on the evening of December 28th, around 6:30 PM, tired but excited to be in Asia!

After arriving at the Taipei Airport slightly behind schedule, at just past 7pm (Taiwan time), the Glee Club passed through customs and got our bags mostly without issue. We were greeted by Carol, from Management of New Arts, who guided us to two tour busses which transported us to our hotel, the Ambassador. The streets were awash with rain and scooters swarmed all around us, their drivers fighting to see while being blinded by rain. It was hard to believe that we were on the other side of the world and only at the start of our month-long adventure.
At the hotel, we dropped off our bags and then were led to a nearby ally, and through a side door of a building. Descending down a flight of stairs, we found ourselves in a beautiful underground bar / event space. Here, the Harvard Club of Taiwan generously hosted us and we had the chance to eat delicious tapas, including mini-cheeseburgers, sandwiches and ganache deserts. There was also an open bar, which many in the Glee Club enjoyed.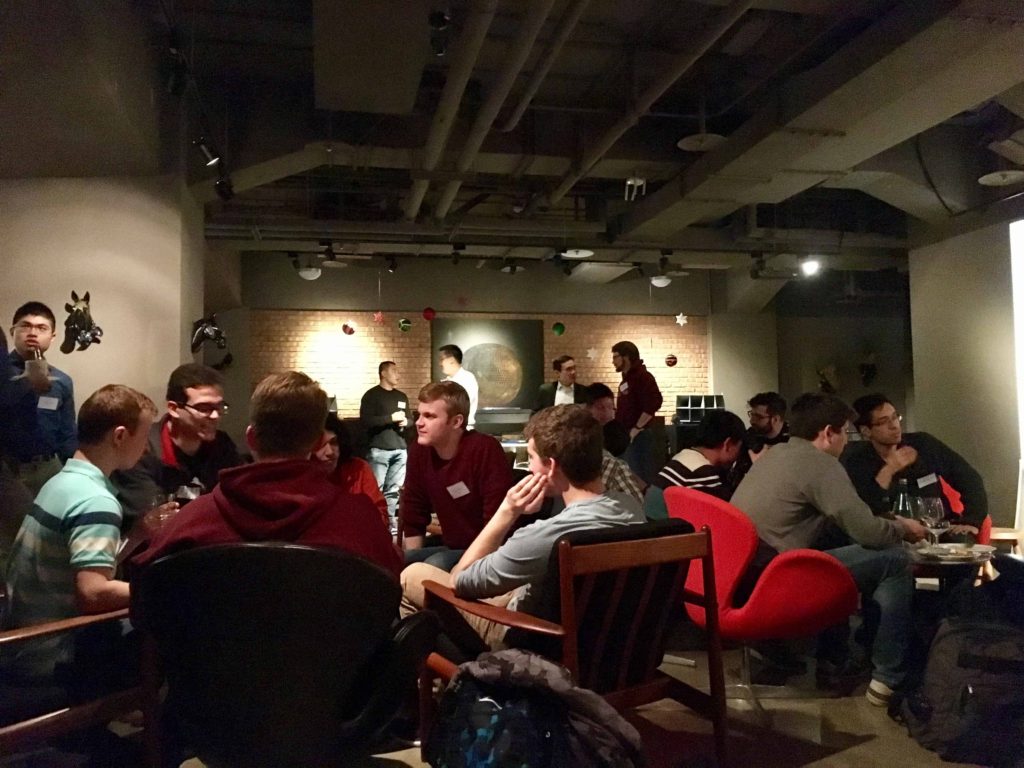 We then gradually returned to our hotel, which was a wonderful treat after nearly twenty-four hours of travel. Our rooms were each fitted with two single beds and have fully-equipped bathrooms which include toilets with heated seats and ornate controls. Suffice to say, we fell asleep quickly, our minds already looking ahead to the adventures which lay before us.
(Authors: Curtis Wu and Jasper Johnston)